The perfect "mix" between excellence of Italian floriculture production and many services concerned with direct distribution. This is what allows us to renew our daily bet looking for the best result, for a «ready to sell» product.
Our commitment is to continue developing the connection between production and final customer , optimizing time and preserving the quality nature give us.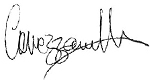 Wally Cavezzan
CEO Jardiservice
Jardiservice: single partner
for Italian production
We ensure a high quality and totally customizable product, with suitable minimum
ordering quantities and a timely and widespread delivery all over Europe.
72
Quick delivery
in a few hours